Kritika Kulshrestha, a staff writer for the Austin Business Journal talks about the Texas Supreme Court 'spoliation' ruling: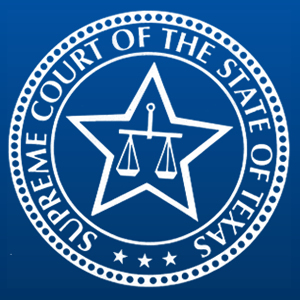 A recent Supreme Court of Texas ruling has big implications for how businesses should preserve records or electronic data that may serve as evidence if the business is involved in a lawsuit.
It all centers on a legal concept called "spoliation." In simple terms, spoliation is the failure to preserve evidence and a spoliation instruction is issued to the jury only when a court finds a specific intent to conceal or destroy evidence.
A Supreme Court of Texas 6-3 decision made July 3 clarifies standards governing the spoliation of evidence in Texas as well as the parameters of a trial court's discretion to impose a remedy upon a finding of spoliation. It reversed a $1 million jury verdict won by former professional football player Jerry Aldridge in a case against grocery chain Brookshire Brothers Ltd.
The Supreme Court's decision doesn't make clear how long potential evidence must be kept, but it has important implications for Texas businesses that now, in an increasingly digital age, have to deal with a huge volume of electronic data, according to Kent Sullivan, partner at Sutherland Asbill & Brennan LLP and former Houston Appeals Court judge.
"This ruling outlines critical new rules for storing records and using computers," Sullivan said. "It provides guidance on how businesses can be sanctioned in court – or lose their case entirely – due to a failure to preserve appropriate records."
Businesses in Texas can now breathe easier knowing that diligent efforts to retain electronic information or data will likely negate the need for a spoliation instruction to the jury – without evidence of intentional or deliberate destruction of evidence, according to this article in National Law Review by Bracewell & Giuliani LLP lawyers.
This decision stems from a slip-and-fall incident in a grocery store 10 years ago. On Sept. 2, 2004, the plaintiff – Jerry Aldridge – slipped on grease on the floor but did not report his injuries until five days later on Sept. 7. The grocery store, run by Brookshire Brothers, saved an eight-minute security video clip showing Jerry Aldridge entering the store and then falling. When Aldridge's attorney asked for more than two hours of security footage, the store admitted that the only video that had been saved or retained was the eight-minute clip. Consequently, the trial court judge in the case issued a spoliation instruction to the jurors. This allowed the jury to decide whether the store should have known that the remaining video could have proven relevant to the case.
In its ruling, the Supreme Court clarified the analysis to determine whether spoliation has occurred and what remedies are available to the trial court that finds spoliation has occurred:
The trial court must determine, first, if a spoliation occurred. Then, it must determine if the party had a duty to reasonably preserve the spoliated evidence. Finally, if meeting those conditions, the trial court must determine if the spoliation was the result of an intentional or negligent breach of duty.
If spoliation has occurred, the trial court must assess an appropriate remedy. If intentional spoliation has occurred this means the jury may consider such missing evidence unfavorably for the spoliating party. In case of negligent spoliation, such an instruction to the jury is permissible only if the nonspoliating party was deprived of any meaningful ability to present its case.
The Supreme Court found no evidence that Brookshire Brothers intentionally concealed or destroyed the security video footage, and thus the Supreme Court ruled that the lower court had abused its discretion in submitting a spoliation instruction to the jury.
According to Sullivan, the former appeals court judge, the court's decision did not address appropriate record retention periods.
"The issue of what constitutes a reasonable retention period remains open," Sullivan said. "This continues to be a challenge for corporations struggling to balance preservation requirements with business needs in light of the enormous volume of data generated and stored these days in business."
He added that data retention policies may play a greater role in spoliation arguments in the future.